Electrolysis is the only progressively permanent method of hair removal. We use both diathermy heat or Sterex Blend methods of Electrolysis, and always use pre-packed, individual, disposable, sterile needles. It is suitable for small areas of hair growth, particularly on the face and neck. Areas commonly treated include upper lip, chin, sides of face, eyebrows, nipple area and stomach,  although it is possible  to treat other areas too. You will need to have an initial consultation to establish whether treatment is suitable for you, and to ask any questions which you might have about electrolysis. You must also be prepared to stop any temporary methods of hair removal (such as plucking) if you decide to start a course of treatments. But with regular treatments you will achieve great results.
Initial consultation (including treatment)   £25
10 minutes   £18                        30 minutes   £35
15 minutes   £20                        45 minutes   £45
20 minutes   £25                        60 minutes   £50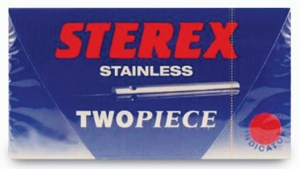 We use Sterex sterile, disposable electrolysis needles,
a new needle for every client, every visit.
---
Remedial Electrolysis treatments
Both broken red veins and "red spots" on the face, and skin imperfections such as milia and skin tags on the face or body, can be treated simply and effectively using the same type of diathermy current that is used to remove hair. In both cases there is minimal skin damage because the treatment is non-invasive.
A consultation is required before any treatment is carried out.
Red vein treatment (face) consultation and initial treatment  £50
Skin tags / milia removal      from  £25