We use Nailtiques and Orly nail care for all our manicures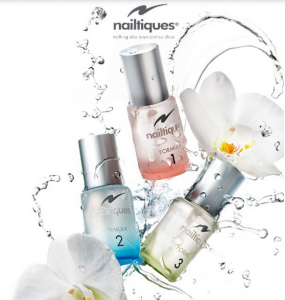 Nailtiques manicure  £35
We cut and file your nails and gently carry out cuticle work using Cuticle & Skin Gel, to tidy up the nail plate. Your hands are massaged with Cuticle & Hand Conditioner and placed in warm mitts so the aloe, jojoba and vitamin A can rehydrate your skin. Your nails are then painted with the Orly colour of your choice and cuticle oil applied.
Half Hour Hands express manicure £25
As above, but excluding massage and heated mitts
Paraffin Wax manicure  £37
As above but including warm, super-hydrating paraffin wax applied to your hands before placing in the mitts. This treatment is also fantastic for any clients with aches and pains caused by arthritis.
File and varnish (fingers or toes) using regular Orly or EPIX colour    £18
French manicure with any of the above, add £2
---
Orly Gel FX fingers or toes  £35
Orly Gel FX fingers and toes  £60
Fantastic, long-lasting, glossy gel colour which is applied on fingers or toes after filing and cuticle work, dries instantly and lasts for 2 weeks or more. No drying time, no smudges, no hassle.
Removal of Gel FX   £12
Removal plus file & varnish   £20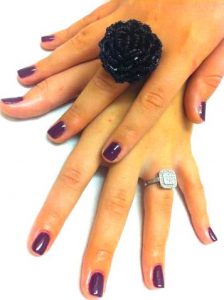 ---
Orly Epix colour from £18
A flexible nail colour you can apply at home or have as an alternative to Gel polish in the salon. It removes like a varnish so you don't need to return to the salon to have it taken off. Longer lasting than regular Orly varnish and has a high shine finish.
Choose from 36 shades.
Includes filing and optional cuticle work.